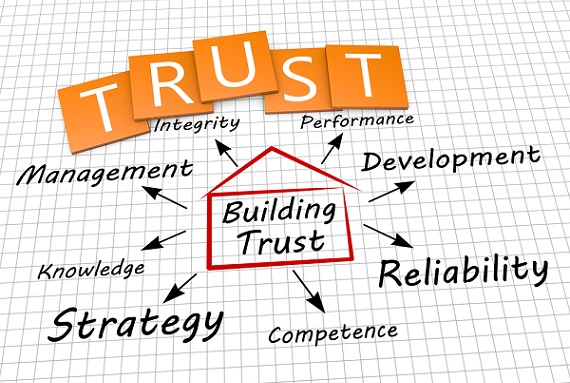 There are 4 ways to build trust:
     -  Being Reliable
     -  Being Honest
     -  Being Open
     -  Showing Your Integrity
    There are thousands of ways to destroy it.
    Damaged or destroyed trust cannot
   always be repaired, excused or forgiven.
   How this counter intelligence agent learned
   I'll never forget the most important meeting of my life — no matter how hard I try.
   It was a teachable moment: one of those priceless experiences that instills humility, no
   matter how hard you fight it. That kind of lesson is best learned in essays and books.
   In real life, you pay retail.
It was my first serious lesson about inspiring trust — a subject that has become my life's
   passion and profession — and it was punch-in-the-face powerful. At the time of this
   meeting — back in 1997, shortly after I'd joined a national security agency that's focused
   on spying and counter-spying — I thought I knew everything about trust. But that belief,
   in and of itself, was a sure sign that I knew virtually nothing.