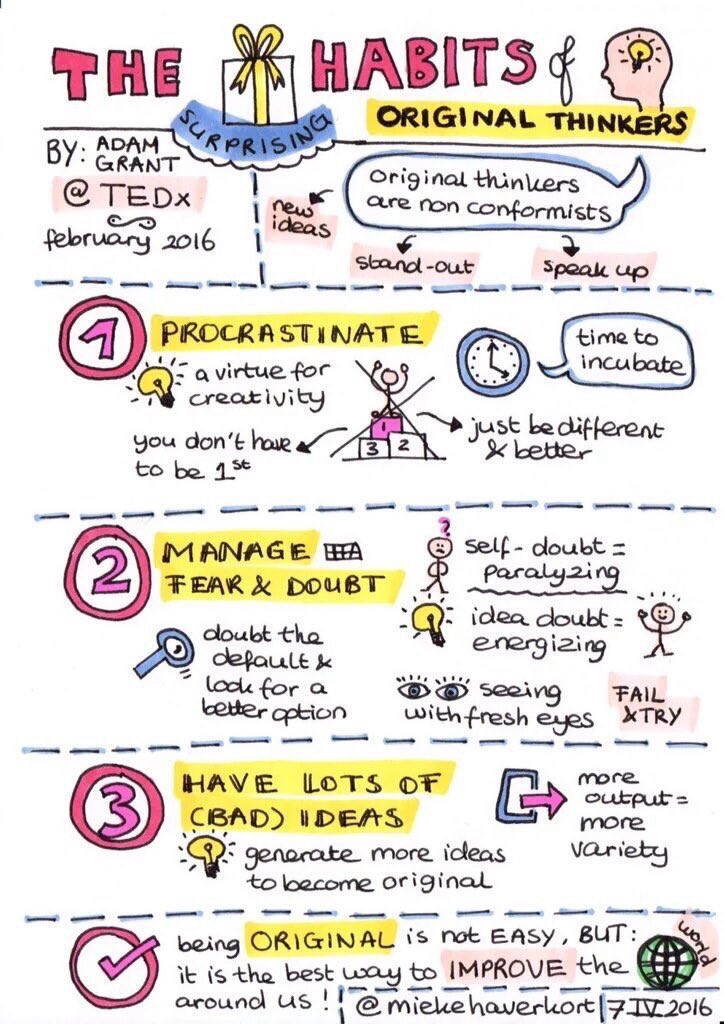 How to creative people come up with great ideas?  Organizational Psychologist

Adam Grant

 studies "originals": thinkers who dream up new ideas and take action

to put them into the world. In this talk, learn three unexpected habits of originals

- including embracing failure.  "The greatest originals are the ones who fail the

most, because they're the ones who try the most," Grant says.  "You need a lot of

bad ideas in order to get to a few good ones."



 
Why You Should Take Time to Play

 

(11:57)                                                                                   10/08/2016

Play invites creativity and collaboration, and can inspire you to think out of the box!
Take a recess and learn about the benefits of connecting with your inner-child.  [Good laughs!]