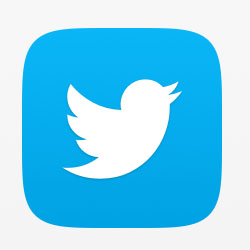 Twitter is a very overlooked tool (except by some
   politicians) in sharing information at zero cost
   (unless you're working to destroy your reputation).
 
   People promote themselves on Twitter.
   Companies post new jobs via Twitter.
   So is this something of interest to you now?
   Companies focus on the bottom line and that includes the high costs of recruiting
   new talent to the company. Twitter messages ("tweets") go out to the world and are
   delivered based on who or what you elect to follow, like a company. Time to deliver
   the information is measured in seconds not days.

   So how do they put a 2 page Job Description into 140 characters?  If you say that is
   impossible, you are correct. This is why they tweet the web link to the job posting.
   So you game plan using Twitter is to:
      1.  follow companies you are interested in who use a Twitter account for their
           news releases so that you are up on the latest news.  So many interviewers
           do not stay in tuned with their own employer. With this free technique, you
           can knock their socks off by knowing things about THEIR employer that
           THEY don't know. Hiring managers and Recruiters will be impressed.
           YOU ARE CONNECTED ... just don't tell them it's Twitter.


      2.  follow the same companies for their job postings. Why spend time checking to
           see if anything new is out there when they will send it to you at no cost.
           Be fast, be effective, be impressive!
Go to twitter.com
to get started using Twitter ... and it's all free.